Bill Ritchie Since 1979
Award Winning Team.
---
With over 40 years' experience in Auto Repair, no one has the knowledge and experience that Bill Ritchie does. As a downriver business owner for many years, Bill and his wife Nancy have owned and operated many different businesses over the past decades.
Bill Ritchie - Vehicle Wiring Specialist, has been featured in numerous Hot Rod magazines and Cruise News publications. 40 plus years as a Downriver Business owner has taught Bill what it takes to make his customers happy!
With exceptional knowledge, skills, and a desire to be treated as they would wish to be treated, Bill and Nancy Ritchie have dedicated their businesses to providing the highest standard in customer service.
Our Hours:
Towing Available Call for info 734-479-1452
Monday - Thursday: 9:00 am - 5:00 pm
Night Drop Available
Why Choose Us?
Electrical Systems Repairs (American Cars Only)
Brakes
Engine Repairs
Suspension
Struts & Shock
Engine Diagnostic
Tune Up
A/C Service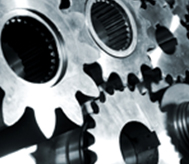 We offer all your automotive services. Call us today!
Bill Ritchie is known for solving electrical issues where many cannot diagnose it. Call today we will make sure your car electrical issues are a thing of the past.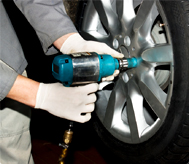 We have certified mechanics with over 75 years experience, see why Bill Ritchie is know as the king of electrical issues.